To go to the Web site Home Page - Click HERE.
Don't Miss out! Sign up today for EV Fest News Updates!


EV Fest

©

2015

Our 6th Anniversary of the Premier Electric Vehicle Show, to be held at one of the finest LEED Certified Facilities in the Whole of the GTA and possibly in Southern Ontario
!

EV Fest©: The EV Car Show in Ontario that Brings Hybrids, Battery Electrics, Cars, Trucks, and eBikes togehter under one Roof!

THE Show to See!
Sunday,

June 14, 2015,
10:00 AM to 5:00 PM,
27 Hwy 5 West,


North Wentworth Community Centre




Flamborough (Hamilton), Ontario
At EV Fest© 2015 You will see

New for EV Fest 2015

Electric Vehicles (EV's), Plug-in Hybrid EV's, Electric Vehicle Charging Solutions, Charging Companies, the Most Level 2 Charging Station in one Place, and More!
Ready to Buy your tickets? Click Here!
Need More Information first - Click Here!
Want the latest EV Fest News? See our News Page Here, or our Blog, Here!
Or - Check out our Facebook Page!

Moving Closer to a buying decision?
Test Drives / Rides will be available!
You will also see EV Conversions, EV Conversion Components, Recumbent eBikes & Scooters, Electric Garden Tractors, & have a chance to meet Local Electric Vehicle Organizations and their Organizers, and Discover the Financial Benefit$ of Being an EV Ambassador!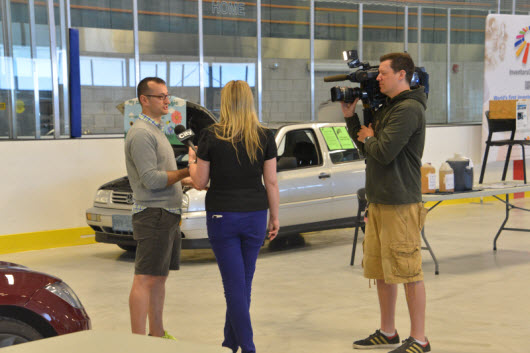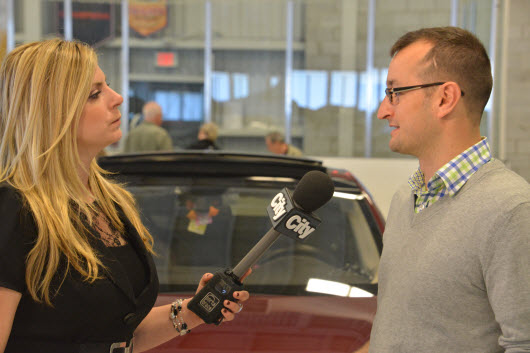 Shawna Hunt Interviewing at EV Fest 2014 Electric vehicle Show.
North Wentworth Community Centre is making available their Twin Pad Arena and their Ten (10) Electric Vehicle Charging Stations for our Show!

Ready to Buy your tickets for EV Fest© 2015?

Click Here

!
Their PlugShare Link, taking you to their Map & Location

See Our new Directions Page for more details on how to get here!
Keep an eye on this page for EV Fest© 2015 updates!
Also See our Facebook page for site updates!
In the Meantime, see our EV Fest© Blog or Sign up for EV Fest© News Updates.

Coming to the Show? See the EV Fest© Parking page for details.
---