Don't miss Next Event Dates!

Click the above Link to go to our Opt-In page to request to join our EV Fest News Updates List!
See other past Newsletters here:
Thanks for Checking out our Newsletters and Subscribing! Also see the:
EV Fest Blog - Where to also find various EV Fest news updates, along with our news page, and our newsletter.
EV Fest Facebook Page - may have Special Discount and Other Promotional Offers!
Follow us on Twitter: @EVFest Show; and @RobertWeekley1!
Tweets about Special Promotions, Electric Vehicle News, EV Fest News, EV Charging activities, and more!
EV Fest 2016 Planning for July 16th-17th, Returning to Harry Howell Arena, Clappisons Corners, Hamilton, beside the Intersection of Highway 6 and Highway 5 (Dundas st.)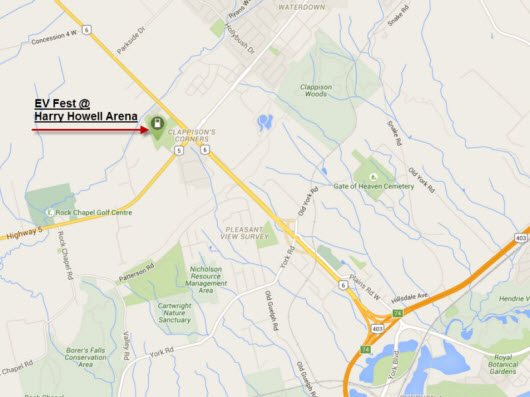 Harry Howell Arena - Satellite View
(Formerly North Wentworth Community Park)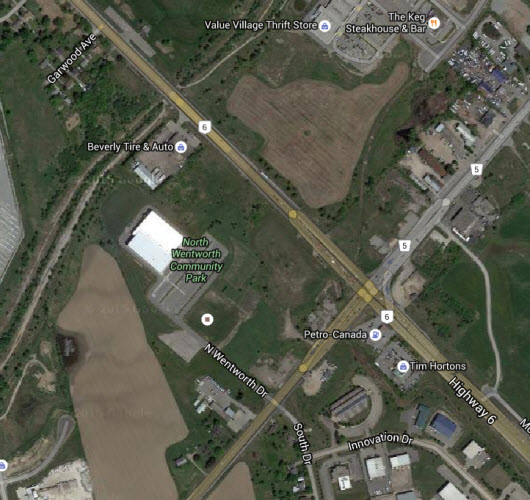 Closer View of Harry Howell Arena and EV Fest Parking Area: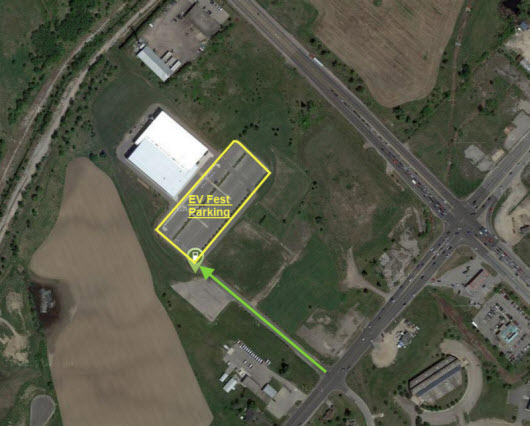 These Images are to help you see where EV Fest is held and to help you visualise simply how to get there.
See you for EV Fest 2016!