When Considering an Electric Vehicle - Everyone wants to Know - Where do I Charge it up?
Of course - since it is expected your vehicle will be parked at home from 6 - 12 hours or more per day, the Home should be your first Consideration where to charge it up. There are Services like - ChargeMyCar.ca that can help with that information best, but after that - where do you look to Charge your Electric Vehicle when out and about? Just Where do you find those 'Electric Gas Stations' as it were?
Most Commonly used resources are websites that List charger via a Map Interface, and the best Generic one is www.plugshare.com, now affilated with Recargo. Of course there are a number of other sources that are build directly by Electric Vehicle Charger Manufacturers - like ChargePoint, and SunCountryHighway, and there are also Service Organizations like CAA - the Canadian Automobile Association- that has a Charger Mapping Tool, and the United States Alternative Fuels Data Center Map.
Living in the UK? There are sites specific for you there too - like Charge Your Car,
for those closer to the Electric Avenue and EV Fest Neighborhoods - here is a clip from PlugShare on August 18th, 2013 to show just how many chargers are already installed!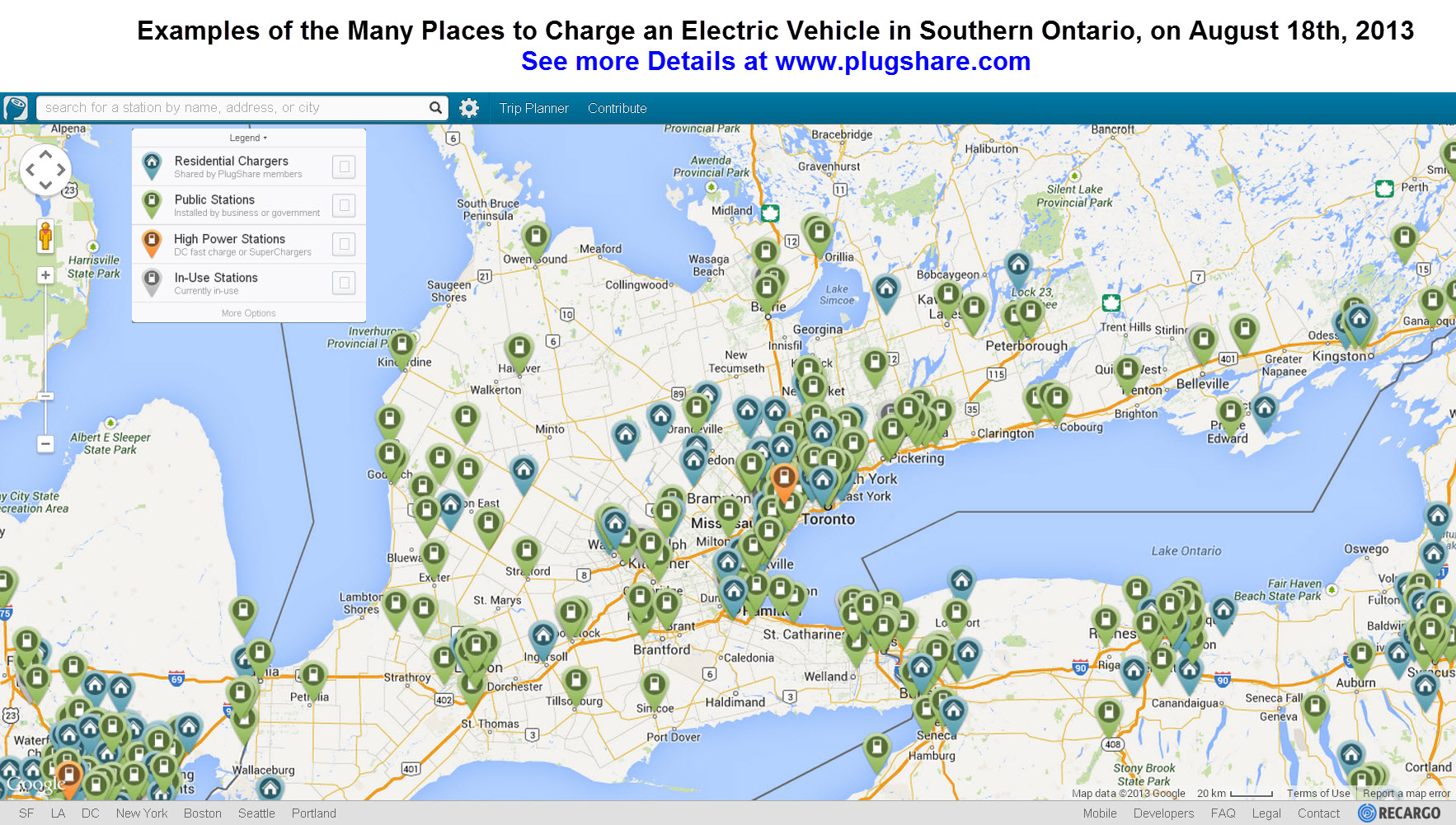 When you get your PlugShare App - and watch the activity - you will see about 100 new charging stations listed via them - each 3-5 days on average, sometimes even faster!
Below - a Picture of a Tesla Model S - Charging at a Solar Carport in Etobicoke, Ontario located at BAKA Communications, our EV Fest 2013 Venue Host.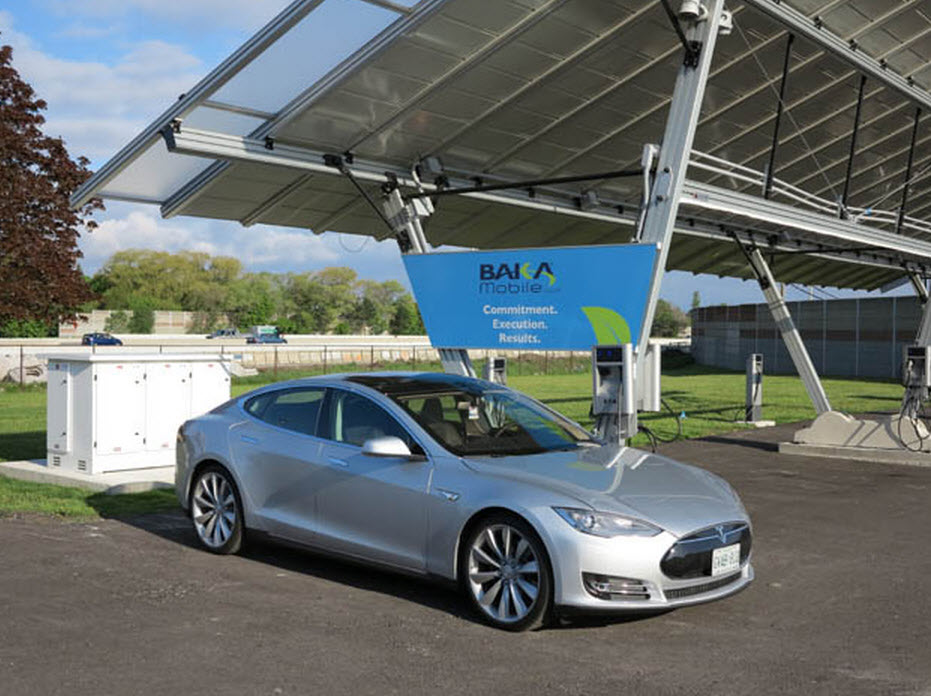 Want to charger your Nissan or Mitsubishi up Quick? Use the DC Fast Charger Here - or Here! Your other EV can also charge there at Level 1 or Level 2.
Nissan USA offers an explanation of range and calculation to test out even before you buy the car - in a page on their Website: Range Calculator. Just enter the full Addresss for Point A and Point B - and they will show you far it as and how it compares the the LEAF's Range.