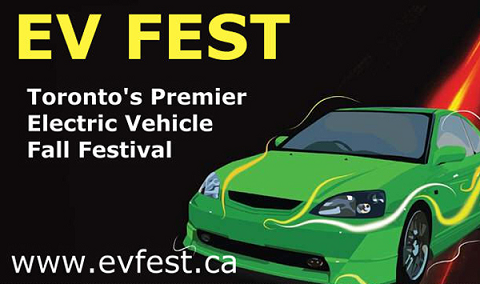 Our thanks to our many exhibitors and to the more than 500 people who registered and made EV Fest 2010 the Best Ever Electric Vehicle Show had in the GTA!

Register Here to join with those who want to be specifically notified when the Exact Date, Place, and Time are set for EV Fest 2011.
Our 2010 show:
Electric Vehicles Up Close: EV Fest
2010 Show Date: Sunday, October 17, 2010
Show Location: 1077 Leslie Street.
Toyota-Lexus On The Park
(Leslie & Eglinton)
Show Time: 11:00 AM to 4:00 PM
Cost: Free, or optional:
choice of a $5.00 donation per person, at your pleasure.
Register to Attend This Event
The Sunday After the Long Weekend! Easy Access by TTC Public Transit, International and City Airports, on site Parking Available!
What you will see:
Electric Vehicles, including Cars, Trucks, Motorbikes, Hybrids, Plug-in Hybrids, eBikes, Electric Scooters, Trikes, and More! - See some of our exhibitors on the left! A special Show Visit of A Tesla Roadster Made Everyones Day!
What's in it for Me?
Free BBQ Burger and Hotdogs!
- To keep you fueled!
Besides Seeing and discussing Electric Vehicles with the Vehicle Owners and Exhibitors, Discovering New Battery technologies in use in electric Vehicles now, Listening to our Knowledgable Speakers, there will also be
a BBQ, and Refreshments,
Provided Free of Charge
to all attending!
(Compliments of our Toyota-Lexus Hosts!)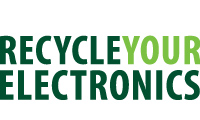 To Help you clean up - Special E-Waste Collection Point Located on sight!
In addition - if you have electronics items you want to properly dispose of, we will be having an 'E-Waste' Collection pickup point on site! Click the image for complete information. (Compliments of M.T.C.)
Also - see E-Waste Collection Video below for more information.
Where is Toyota-Lexus On The Park?
Toyota-Lexus On The Park - Google Map
View Larger Map
Location Map
(New Page)
Why Does Lance Armstrong Prefer to Ride Behind Electric Cars?
[Click to Read Story, or just see the video below.]
Zero S Electric Motorcycle Track Performance
X of 1 Solar Car - Ice Road Challenge
Ice Challenge
from
XOF1
on
Vimeo
.
E-Waste Collection - at EV Fest This Year!
EV Fest - Video Report
This show is shaping up to become a tremendous opportunity for manufacturers, educators, and hobbyists to showcase to the buying public how their future transportation options will look and explain how they will differ from current vehicles. We now have more Electric Vehicle's registered for Exhibit than were at the last Toronto Auto Show, ranging from High School Student Conversions to Million Dollar Plus EV Prototypes, and - the Xof1 Solar Car!
Meanwhile, tell everyone about our free "EV Fest", Toronto's Premier Electric & Hybrid Vehicle Fall Festival, on Sunday, October 17th at Toyota-On-the-Park, 1077 Leslie St @ Eglinton in Toronto. You'll see all kinds of Hybrids, Plug-In Hybrids and Electric Vehicles, both from major manufacturers as well as conversions and hobbyists.
Please register the whole family for free tickets on the EV Fest website (www.EVFest.ca) and drop by for a free BBQ and say "Hi" on Sunday.

And remember to bring your registration confirmation, as it may be used for some special activities access. [TBA]
Relevant Electric Vehicle Information
The EV Fest Website and activities are ever progressing and the web site is changing often!
Sign Up here
to get email updates when changes happen so you are always up to date!
Or
Register Here
to join with those who want to be specifically notified when the Exact Date, Place, and Time are set for EV Fest 2011. Please Register with this link now
Other Information sources relevant to Electric Vehicles: